I am looking for a product, an information ...
Energy storage
Electrical energy storage
Smart- and micro-grids, powered by renewables energies, benefit from Mersen's unique offer in power management for battery storage systems.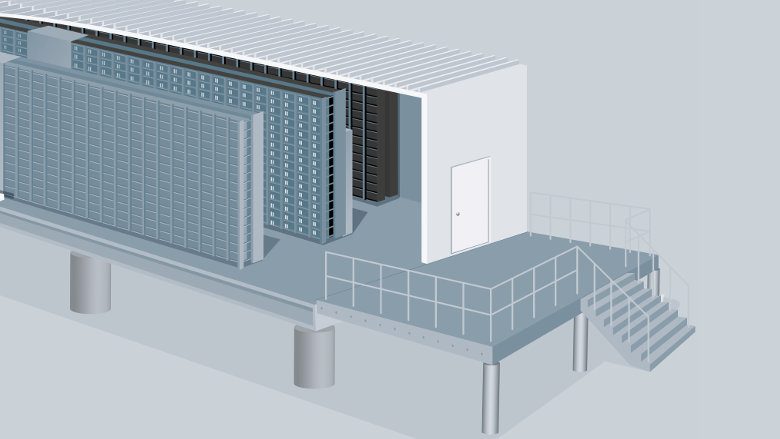 DC electrical protection
Mersen offers a complete range of DC overcurrent protection (OCP) solutions based upon incumbent proven technology (DC fuse) enhanced by 2 new disruptive hybrid devices: Xp, based on pyro and clearing elements and Xs, a DC power relay.
Thermal management
Mersen's water and air cooling solutions address thermal management of battery packs and main bidirectional DC<->AC power converters.
Bus bar and monitoring
Mersen brings laminated bus bar expertise, with the option of smart monitoring features, to connect battery cells and modules or power inverter components.
Surge Protection
Surge Protection Devices from Mersen have been specifically designed to offer the ultimate protection for outdoor infrastructure applications.
Redox flow batteries - RFB
Vanadium redox flow batteries (VRFB) or Iron-chromium redox flow batteries (FeCrRFB) are the latest, greatest utility-scale battery storage technologies to emerge on the market.
Permeable electrodes made of Mersen PAN carbon and graphite soft felts are the first choice for flow batteries. Our battery felts are used for anodes as well as cathodes. Thanks to a unique combination of electrical conductivity, electrochemical stability, a high porosity and outstanding elasticity properties, our soft felt solution for energy storage is the preferred material being used today in Redox flow batteries.
Mersen offers a wide range of products and solutions covering all aspects of Electrical Energy Storage safety and power management:
 
Thermal management: water- and air-cooled heat sinks
Battery connection: laminated bus bar
Electrical protection: surge protection devices