Mersen DustCollector
Mersen DustCollector - a clean generator supplying clean energy
Patented by Mersen, carbon dust collection systems are designed to prevent short circuits caused by low insulation between active coils and ground.
Mersen carbon dust collection solution is easy to use
Removes all carbon dust in the machine

No generator modification required

Optimizes operating conditions

Simple installation (on existing brush-holder assembly)

Reduces cleaning maintenance

Standard product can be customized

Less insulation measurements

Complete package includes the dust collection system, assembly of the system and generator maintenance.

Increased generator running time
A complete solution for original equipment or
retrofit
MERSEN DUSTCOLLECTOR
Has improved the efficiency of several hydro generators all over the world.
Available for vertical and horizontal alternators.
The system's compact size and modularity make it ideal for machines with limited space.
Position and quantity of air outlets can be outfitted to accommodate customer requirements.
Carbon dust is suctioned at its source to refrain dust dispersion all over the machine.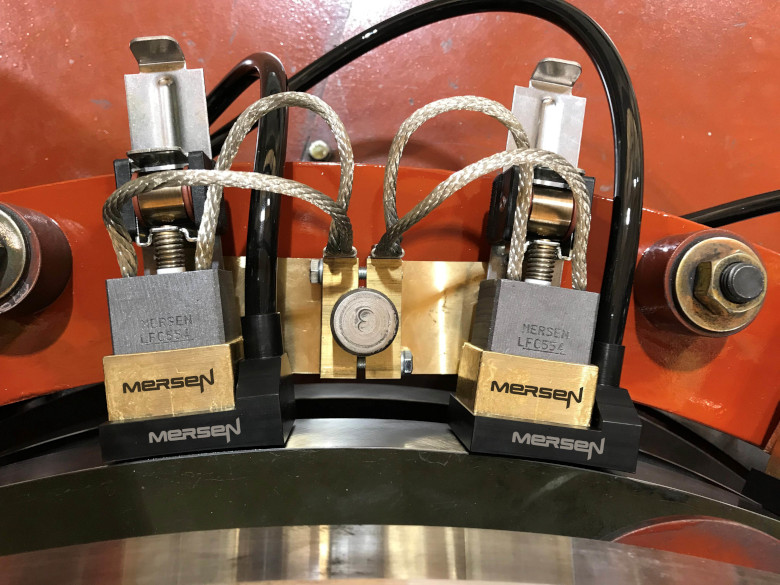 PTT Gebze Office
Gebze Sales Office
G.O.S.B. Ihsan Dede Cad. 900. Sokak
Kocaeli 41480 Gebze
T: +90 262 751 02 62 to 67